News: "mechanically installed"
Have your fence mechanically installed. We recently started using a rabaud machine to vibrate the posts firmly into the ground. This machine vibrates the posts into the ground to the desired laser height. The machine is controlled by radio.
The machine is carried by an articulated tractor on 8 Michelin tires and thus ensures minimal pressure load for the land.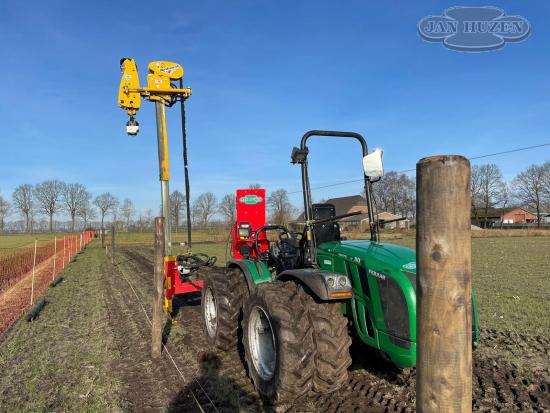 << BACK